Dr Amy Jeeves
FRACS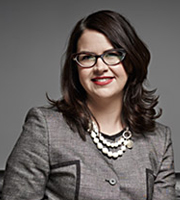 Amy graduated from the University of Adelaide in 2000 with a Bachelor of Medicine and Bachelor of Surgery degree. On top of that, she was conferred with an Honours degree in Medical Science for her thesis in autonomic physiology at St Mary's Hospital and the National Hospital for Neurology and Neurosurgery in London.
Following postgraduate training in general and paediatric surgery, and a Burns Fellowship at the Royal Adelaide and Women's & Children's Hospitals, she gained experience and expertise in many aspects of plastic and reconstructive surgery as a registrar at all the major teaching hospitals in Adelaide, as well as in private practice.
Today, Amy's special clinical and research interests include breast surgery, skin cancer (including melanoma), paediatric plastic surgery, and acute and reconstructive burns surgery.
Her private practice at Adelaide Plastic Surgery allows her to perform a wide array of procedures, such as skin cancer surgery, breast cancer reconstruction, breast reduction and augmentation, abdominoplasty, hand trauma and other hand conditions. Amy has a particular interest in—and natural affinity—treating women and children.
In partnership with her colleagues at Adelaide Plastic Surgery, she provides a comprehensive, 24/7 emergency plastic-surgical service.
Professional Memberships
Australian Society of Plastic Surgeons
Australian and New Zealand Burns Association
Fellow of the Royal Australasian College of Surgeons