Julie Denlsey
Personal Care Co-ordinator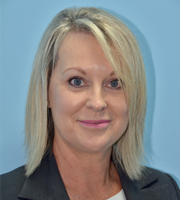 Julie is a former nurse who has been working at Adelaide Plastic Surgery since 2009. As a Personal Assistant, Julie works closely with Dr Bev Fosh to provide the best support possible to their patients. She will assist you in navigating all of your various appointments, tests and admissions.
Julie will be your first point of contact and she will help you with any individual needs, questions or concerns you may have. She will assist you from your initial consultation through to surgery. This includes hospital admissions, liaising with Anaesthetists and other health professionals and all follow up appointments there after.
Julie is happy to speak with you at any time. To book an appointment, or just to have a chat about any concerns, you can contact her on 8213 1800 or email her by clicking here.