Dr Rebecca Lewicki
ANZCA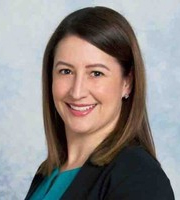 As a Specialist Anaesthetist, Rebecca Lewicki is an integral part of the Adelaide Anaesthetic Services team in South Australia. Adelaide Anaesthetic Services (AAS) was established in 1973 and is now Australia's largest anaesthetic practice in South Australia with over 45 specialist anaesthetists.
Rebecca Lewicki is part of the AAS team who provides services to around 60,000 people in South Australia's private hospitals every year. AAS provides a comprehensive 24/7 emergency service with never fewer than two specialist anaesthetists on call at any hour of the day or night.
AAS associates are actively involved in professional organisations such as the Australian Medical Association (AMA) and Australian Society of Anaesthetists (ASA), in the training of anaesthetists in South Australia and sit on the hospital advisory committees of many South Australian private hospitals.